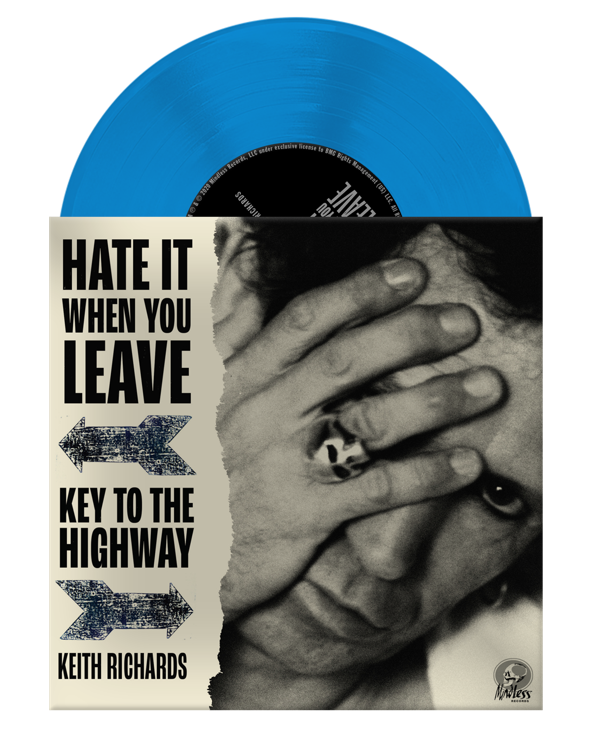 Hate It When You Leave b/w Key to the Highway Limited Edition 7"
Website-only exclusve blue sky vinyl version of Oct 2020 Record Store Day release
Originally released on red vinyl for Record Store Day in October 2020, we are back with a new, limited edition pressing on sky blue vinyl. Exclusive to keithrichards.com and available in limited quantities for a limited time.
Side A: Hate It When You Leave (Richards/Jordan/Wachtel) Side B: Key to the Highway (Broonzy/Segar)
Order now for the August 18, 2023 ship date.