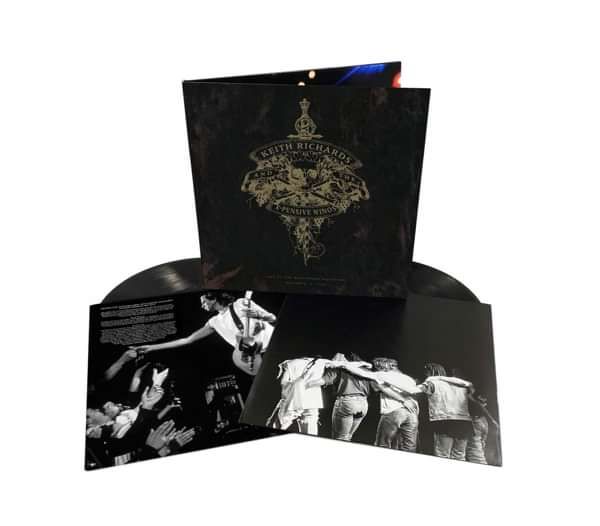 Live At The Hollywood Palladium (2LP)
Gatefold Vinyl release of Keith Richards & The X-Pensive Winos - Live at the Hollywood Palladium.
Newly remastered for 2020 this 2LP is released on high quality 180g vinyl and contains 13 live tracks including the classics "Take It So Hard," "Struggle," "Happy," "Time Is On My Side" & more.
Recorded Live on the Talk is Cheap Tour at the Hollywood Palladium on December 15th, 1988.
Track Listings
Disc: 1
1 Take It So Hard (Live)
2 How I Wish (Live)
3 I Could Have Stood You Up (Live)
Disc: 2
1 Too Rude (Live)
2 Make No Mistake (Live)
3 Time Is On My Side (Live)
Disc: 3
1 Big Enough (Live)
2 Whip It Up (Live)
3 Locked Away (Live)
4 Struggle (Live)
Disc: 4
1 Happy (Live)
2 Connection (Live)
3 Rockawhile (Live)